DIGI-CARDS DOWNLOAD CARDS THE NEW CRAZE FOR E-BOOKS
Miami, FL. Aug.23.16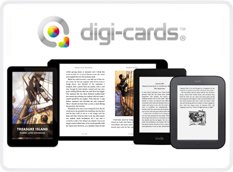 WHO WOULD HAVE THOUGHT OF PHYSICAL SALES FOR ELECTRONIC BOOKS
Just like they have done for independent recording artists all around the world, Digi-cards download cards are now doing for authors and publishers around the world. In a virtual world where human touch has lost its way and the word tangible no longer exists, Digi-cards have come to save the day. We all know now that Amazon is the largest retailer in the world, with a monopoly on ebooks just like itunes does with music, but what happened to book showings and authors meet and greet promotional events, unless you have published a real book and killed hundreds of trees by doing it, there is nothing to promote or sell. Will the attendee promise to buy the ebook on Amazon while he gets a selfie with the author? There are hundreds of opportunities and means to promote and sell a book physically, and now there are Digi-cards to make it happen. No need to wait for a publisher to sign a contract for your book, you can now distribute it via Amazon and/or physically through Digi-cards which are compatible with all ebook readers and formats. For more information on how authors and publishers are taking advantage of this innovative way of distribution and promotion visit
www.digi-cards.com
or
www.download-cards.com
readers are waiting.
---
DIGI-PRESS TO OPEN UK BRANCH DUE TO BREXIT
Principality of Andorra. July.7.16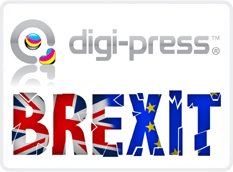 PRICING WILL BE IN POUNDS IN ORDER TO KEEP AFFORDABLE PRICING
After the surprising results on the referendum vote to leave the European Union this past June 23rd, Vital Digital Global parent company of Digi-press has decided to open a branch in the UK and set the pricing structure in pounds (GBP). Current sales to the UK are processed in the USA and the currency and pricing structure is based on the United States Dollar (USD), also some production is done in the European Union which will probably be affected once the Brexit import/export negotiations come to an end. In order to keep affordable and competitive pricing to current and future clients due to the impending drop in the value of the British pound, Digi-press products will be revalued and set to a standard pricing based on the pound (GBP). Digi-press is now becoming the go to place to print plastic cards around the world and just like it did with Mexico when the Peso (MXP) fell, Vital Digital Global froze the price of the peso to the previous value, it now expects to do the same in the UK to stay competitive and not affect current customers while all the Brexit negotiations are settled. Currently
Digi-press.us
serves the USA & Canada and
Digi-press.eu
serves the European Union, Digi-press LATAM for Latin America and the Caribbean is in its final development as well as Digi-press Middle East.
---
DIGI-CARDS DOWNLOAD CARDS PLANNING TO GO RETAIL
Miami, FL. June.03.16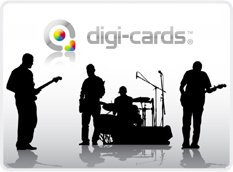 WITH OVER 3.5 MILLION MUSIC ALBUMS DIGI-CARDS COULD MAKE A SPLASH
Vital Digital Global, parent company of Digi-cards download cards and global leader in the manufacture of multimedia download cards, announced today that it is taking steps to sell music albums via download cards of more than 20,000 major recording acts, from new releases to music catalog. Digi-cards have been long known for helping indie artists, DJs and small record labels sell music physically at gigs and events. It is also known for being the only download card company to work with some of the most famous recording artists in the industry; however, it was always just in the form of supplier. With this new business model, Digi-cards would enter the music download industry as a distributor with the potential of creating a new income generator for thousands of recording artists, composers, publishers and musicians. Details of this new venture and the mechanics of it have not been disclosed, except for the fact that it will offer both types of music downloads: Compressed (MP3) and Non-compressed for HD with the best audio quality. It will also offer video downloads, lyrics, photos, etc. With regard to the timing and launch, Jerry Harp (International Sales Manager) said: "We expect to launch our first music albums by the Fall of this year". For more up-to- date information, visit
www.digi-cards.com
or
www.download-cards.com
---